From industry-leading exhibitors and industry information to networking – and lots of fun! – there is no shortage of things to do at NORTHEAST!
.
---
---
GIVEAWAYS THROUGHOUT THE WEEKEND
The Return of NORTHEAST DOLLARS – Show attendees are eligible for a shot at $5,000 in prizes!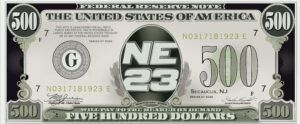 AASP/NJ will award a total of $5,000 in NORTHEAST DOLLARS – $500 each to 10 lucky attendees – to be applied toward any purchase made on the floor at the NORTHEAST 2023 Automotive Services Show!
All attendees who pre-register for NORTHEAST will automatically be entered into drawings held throughout the weekend of the show. (Attendees who sign up for NORTHEAST educational sessions will receive TWO entries).
Here's how it works: NORTHEAST DOLLARS will be awarded to 10 randomly selected winners throughout the three-day event to spend $500 toward any purchase at the show. Each winner will receive a NORTHEAST DOLLAR bill worth $500. Then they can take that to any vendor on the show floor and use it on tools, equipment, anything and everything at the show. After the show, AASP/NJ will reimburse vendors who received NORTHEAST DOLLARS from the buyer.
Your VIP Ticket Could Be Worth $500! 
All NORTHEAST VIP tickets include a 5-digit number on the back. If you get a VIP ticket from your vendors leading up to the show, make sure you bring it with you to NORTHEAST. There, you'll be able to drop your ticket in a special area where AASP/NJ will select winners to receive $500 gift cards throughout the weekend of March 17-19!
.
---
---
.
FRIDAY, MARCH 17
(Show hours 5pm-10pm)
10am – 2pm
NORTHEAST 2023 Resolution Forum & Leadership Meeting
Hosted/moderated by AASP/NJ
Location: Meadowlands Expo Center – Upstairs Press Room (accessible via expo center lobby)
This is a private event open ONLY to current, active members of automotive repair trade associations. Attendees must have a valid NORTHEAST badge to attend.
10pm – 12am

NORTHEAST 2023 Exhibitor Appreciation After-Party
Proudly presented by AASP/NJ & Platinum Show Sponsor BASF
Location: NORTHEAST Seminar Area (Directly off show floor)
*EXHIBITORS ONLY*
Kick back after the close of the first day of NORTHEAST with AASP/NJ's Exhibitor Appreciation After-Party, a cocktail party created for show exhibitors to relax and mingle with some food and drink after a long day on the floor.
---
---
SATURDAY, MARCH 18
(Show hours 10am – 5pm)
Starting at 10:30am
NORTHEAST BODYWORK BOWL Collision Repair Skills Competition
LOCATION: NORTHEAST Show Floor Booth #643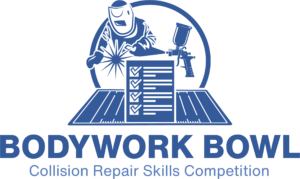 Are you the best painter, estimator and body technician around? Now's your chance to prove it at the inaugural Bodywork Bowl Collision Repair Skills Competition, taking place on the trade show floor at NORTHEAST 2023 on Saturday, March 18!
Compete against your industry peers in any of the competition's three categories: estimating, painting or welding for a chance to take home a $500 cash prize! Sign-up forms will be available soon, so keep checking back for updates because this competition WILL fill up!
1pm
Recycled Rides Refurbished Vehicle Donation Ceremony
LOCATION: NORTHEAST Show Floor Booth #513

On Saturday, March 18, a deserving recipient will experience a life-changing event – the presentation of a vehicle to provide independence and reliable transporation – thanks to the National Auto Body Council Recycled Rides® program along with Benner's Auto Body in Cranford, NJ.
2pm
AASP/NJ's 3rd Annual Young Technician Award Presentation
LOCATION: AASP/NJ Booth #001 (front of the show floor)

Join the Alliance of Automotive Service Providers of New Jersey (AASP/NJ) as they present two deserving emerging repairers with $5,000 worth of tools, equipment and products to help them establish themselves in the industry!
.
---
---
SUNDAY, MARCH 19
(Show hours 10am – 3pm)
11:30am
NORTHEAST BODYWORK BOWL Collision Repair Skills Competition Awards Ceremony
LOCATION: NORTHEAST Show Floor Booth #643
1:30pm
Inside the Appraisal Clause
LOCATION: Meadowlands Expo Center – Upstairs Press Room (accessible via expo center lobby)

Presented by: Robert Mcdorman (Auto Claim Specialists / Vehicle Value Experts) and AASP/NJ President Jerry McNee (Ultimate Collision Center, Edison, NJ)
Class registration is not required but all attendees must have a valid NORTHEAST badge. Seating is first-come, first-served.

Invoking the Appraisal Clause (or Right to Appraisal) can be an extremely effective shop resource to help your customer service while resolving disputes in a fair, efficient manner. Before taking the plunge and getting in over your head, however, sit in on our special FREE bonus session with industry expert Robert McDorman (Auto Claims Specialists/Vehicle Value Experts) to learn if RTA is right for your shop.